TOP-NOTCH TRIPS – REQUIERE A TOP-NOTCH SERVICE WITH TOP – NOTCH STAFF - IN TOP-NOTCH WILDERNESS AREA
Here local Peruvian couple qualified guides of
ANDES ADVENTURE HOLIDAYS,
it was founded and run by
Fredy & Rosa,
We've trekked, climbed, guided for many years, we have walked trails below the mountains and reached and conquered several summits in Cordillera Blanca & Huayhuash, be sure we will be your own staff to your adventure holidays.
We born on the mountain skirt at the foot of cordillera Blanca, From our own experience as professional qualified guides, we understand the main points of interest is that our clients need to feel safe and comfortable away from their home to ensure that, We offer: professionalism, safety, good service providing life time experience
Let us show you overwhelming view of this awesome Peru's far –flung destinations. Explore our website, and clicked in our day tours, acclimatization hikes, multi-day treks, trekking & climbing expeditions and mountaineering expeditions in Cordillera Blanca & Cordillera Huayhuash.
Co-Founder, Outdoor Enthusiast & Awesome Men
Fredy
is fully trekking & climbing guide (
UIAGM
) & (
UIMLA
) both organization are well recognized around the world.
Fredy has become passionate for the outdoors pursuits from his early life, at the time he was working with his father, who were a Peruvian pioneer trekking guide, he has an extensive of experience in adventure leading and managing in Peru's tourism industry, in 2016 fredy and his partner started with a dream and clear vision to run an adventure travel company.
Fredy is multilingual speaking Spanish, Quechua and fluent English, he personally manages all logistic operations in Huaraz, he will be pleasure to lead:
acclimatization hikes, multi-day treks, trekking & climbing expeditions, and mountaineering expeditions & courses
providing professionalism and safety to ensure a good service to our clients, and he has a wide knowledgeable in Peru's culture, mountain geography, flora and fauna with awesome sense of humor.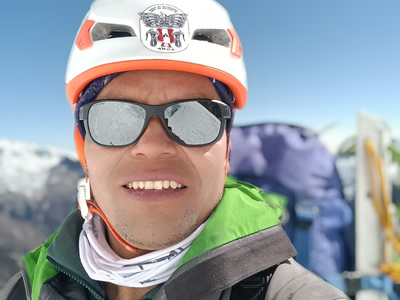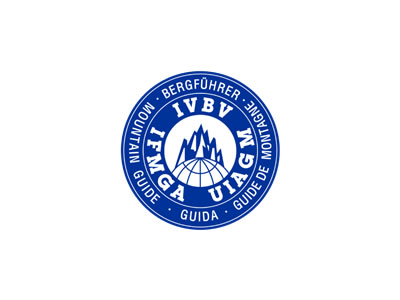 ---
Significant ascents so far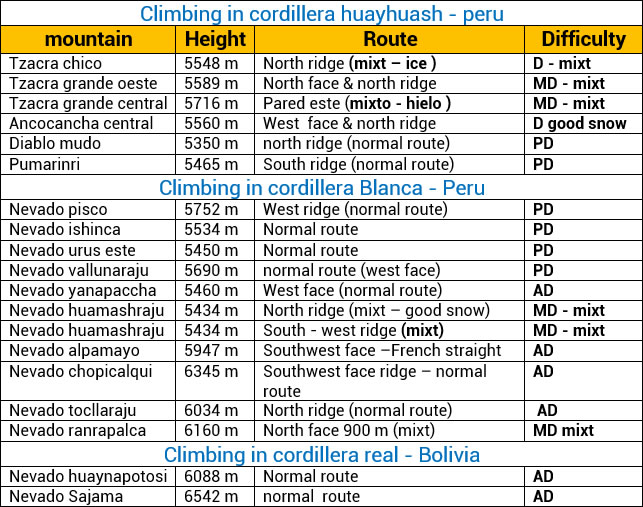 Co-Founder Mountain lover girl
Rosa Damian
is fully qualified official tour guide; he speaks Spanish and good under stable Italian language, as a Fred's partner, Rosa will pleasure to share her experience guiding in your
day tour, day hikes, multiday treks and cultural
travels in the Peruvian Andes.
she born in Huaraz city, where she grew up as well, as soon as she finished her carrier at "Eleazar Guzman Barron" institute, she become a qualified Peruvian tour guide and from that she is leading tours, day hikes in our mountain region, latter she studied Italian at language center of (UNASAM). She loves and passionate of the nature, she invited you to visit our region to enjoy the spectacles of the nature with our small adventure family company she assists all our logistic operation. As co-founder she has been working since our company inception of our business.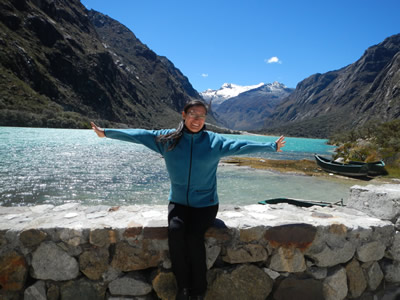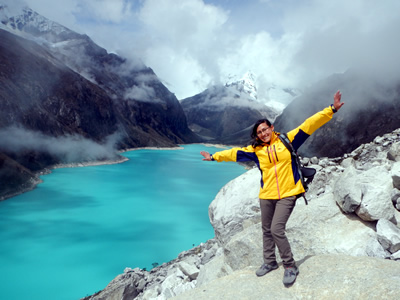 Find your superb adventure vacation

Contacting Us